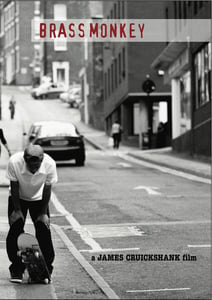 £

6.00
A comprehensive Sheffield skate scene video filmed and edited by James Cruickshank.
Featuring sections from:
Shaun Currie, Dan Beall, Henry Stables, Dave Adlington, Timmy Garbett, Liam Sproat, Jethro Coldwell, Nathan Morris, Will Mason, Arthur Tubb, Richard Chung, Ash Hall, Alan Chadwick, Alex Burrell, Jerome Campbell, and the rest of Sheffield.
Running time approx. 60 minutes.
With over an hour's worth of extra footage and bonus features.
Free delivery within the UK. If you require postage overseas please contact us via e-mail before placing an order.
See the trailer here:
https://vimeo.com/20294198